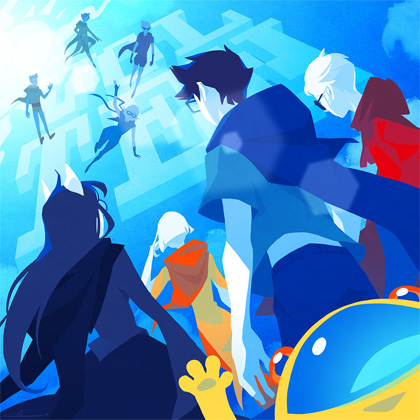 The final Homestuck album
Volume 10
has been released. More fantastic music by many familiar names who have contributed to the comic over the years. Thanks to all who came together to make this. It's a great way to cap off an impressive
discography
, now standing at 27 albums.
Since 4/13 I have been preoccupied with a wide variety of projects. Some are related to Homestuck, some are not. And yet others are not so easy to categorize
.
I have kept busy, and do not feel there is much to report yet. But there probably will be over the next couple of months. Stay tuned, and please enjoy listening to some very good songs.