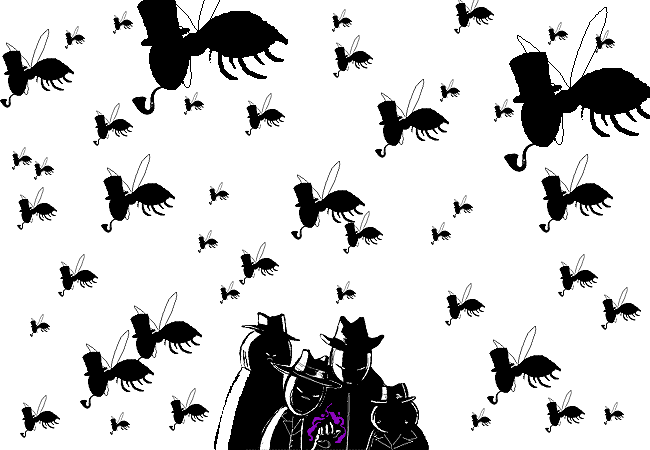 Now that Team Sleuth has its hands full with the WEASEL WRAITH, the Midnight Crew turns its attention on the army of meddling Wasp Professors.

They invoke their deadly maneuver: COMBAT OPERANDI -> SHADOWBOXING to counter the Professor's hijinks.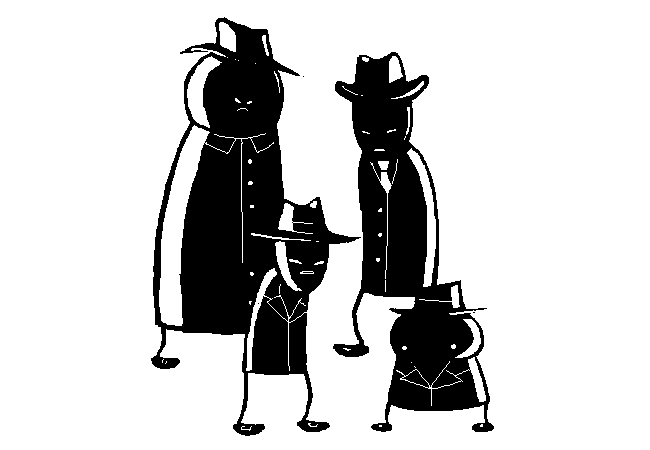 The MC summons a mysterious SHADOWBOX. It could contain anything. The possibilities have even the Professor bamboozled!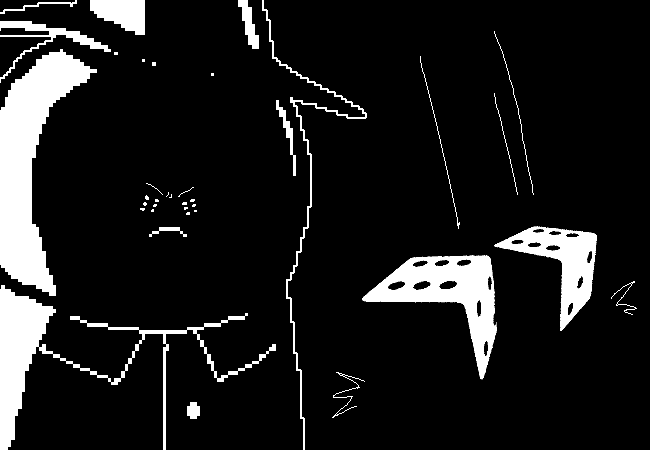 Hearts Boxcars rolls some dice to establish the strength of the attack. He rolls boxcars for maximum damage.

The thing about Hearts Boxcars is HE ALWAYS ROLLS BOXCARS.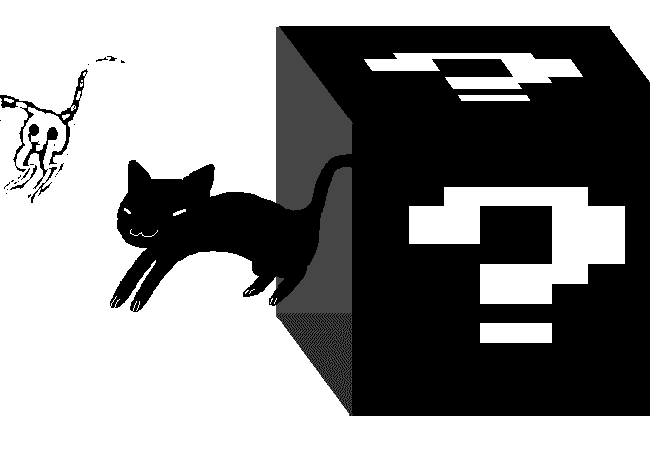 SCHRODINGER'S CAT is released from the SHADOWBOX, in every state that exists between being alive and dead!

Again the Probability Professor is flummoxed, because the cat exists in every state of probability at once.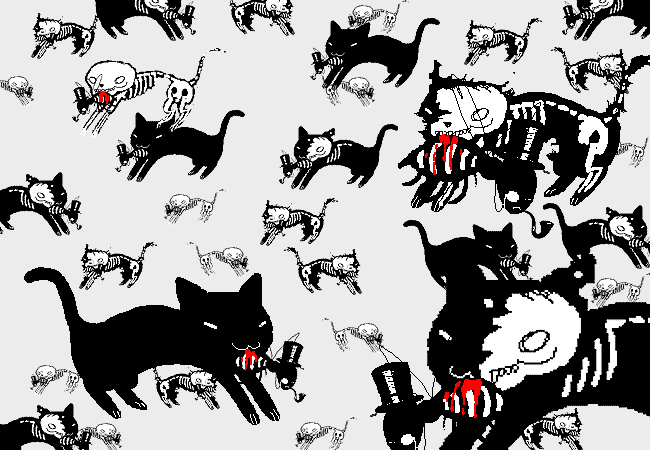 And unfortunately for the Professor...

EVERY ONE OF THOSE CAT STATES IS UNBELIEVABLY DEADLY.