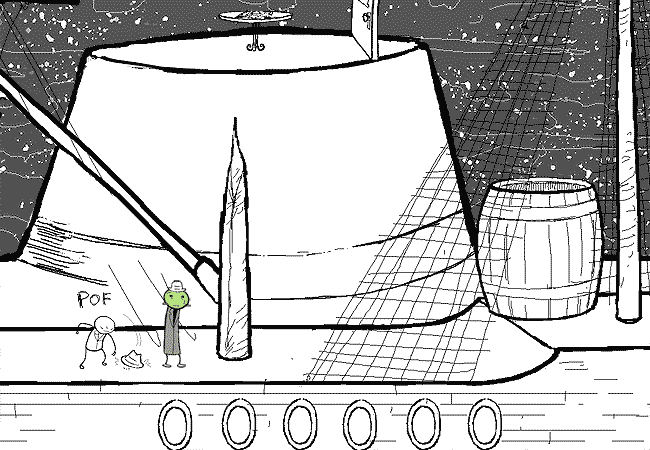 It is taking you a dog's age to traverse this blasted ship, and you could really use some help!!!

FROM THE GRAVE.

BUT ALSO, FROM OUTER SPACE.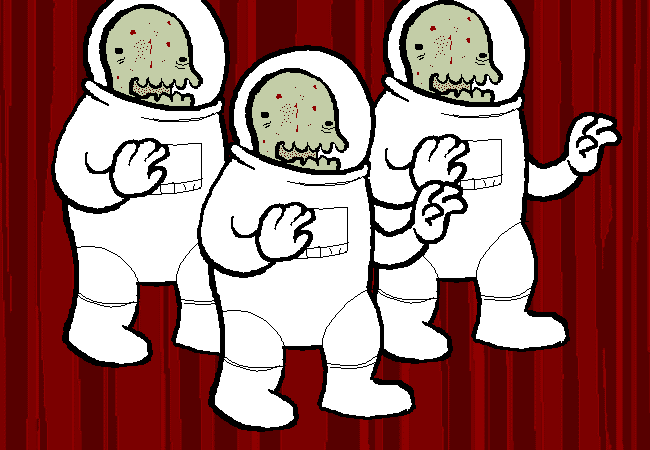 Champions of the cosmos sprint to your aid! Brave, pungent men of space. Vaunted, smelly paladins of the sky. They are your saviors, and with them flanked you are fearless. The span of this meager deck is laughable to you; your FRANKENSTEIN SLOWNESS, trifling.

Onward, mushy soldiers.

ONWARD.